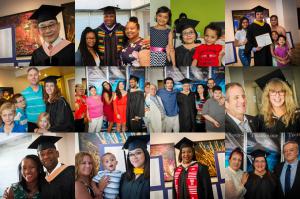 UMT graduates, families and friends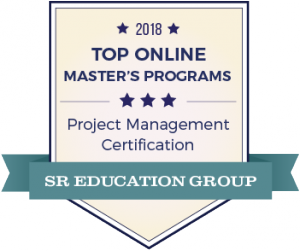 2018 Top Online PM Master's Program
Prof. Frame signing his book
In the job market, students who demonstrate professional capabilities stand out."
— Dr. J. Davidson Frame, UMT Academic Dean
ROSSLYN, VIRGINIA, USA, March 6, 2018 /EINPresswire.com/ — On February 27, a one-day forum on credentialing trends was held at the University of Management and Technology(UMT) in Arlington, Virginia. The forum was chaired by UMT Academic Dean, J. Davidson Frame, and focused on opening doors to good jobs by getting the right education and professional credentials.
The need for education and professional credentials today is very different from what it was just fifty years ago, when what you needed to get a good job was a high school diploma. That diploma provided a meal ticket that enabled a worker to get a good job that supported a family, paid the mortgage, bought a car, and provided a two-week family vacation each year. At that time, only 5% of American adults earned the bachelor's degree, while 52% held a high school diploma.
Over the years, high paying jobs in manufacturing disappeared. To get the good jobs, you needed a bachelor's. By 1990, nearly 10% of adult Americans had a bachelor's, and the pay gap between what they earned and what high school grads earned grew dramatically. The college degree replaced the high school diploma as a basic meal ticket.
The trend continues, pushed by global competition and the increased complexity of technology products and processes. Jobs that offer good pay increasingly require students to go beyond the bachelor's. Today, 40% of the American population has a bachelor's or associate's degree, but that may not be enough. But to be competitive in the job market, to have the nice life-style that could be achieved with a bachelor's in the 1990s, increasingly it helps to have a master's degree. Today, more than 9% of adults hold a master's degree, roughly the equivalent of the portion of Americans who held a bachelor's in 1990. The master's degree appears to be replacing the bachelor's as a basic meal ticket.
Getting more credentials is how the game is played. No one familiar with the needs of the workplace seriously believes that these credentials are really necessary to do much of the work that gets done in America. But they become a differentiator. For example, when filling a job slot for a bookkeeper, if you see one candidate with a bachelor's degree and another with a master's, the latter has an advantage because of the additional credential.
Employer preference for credentials now differentiates who gets the job even among master's degree holders. If job-seekers can show they have augmented their education beyond the master's, this gives them an advantage. Today, among non-degree credentials, professional certifications are hot. For example, in project management, getting a lucrative job may require both a master's degree and certification as a PMP (Project Management Professional). Certifications such as the PMP require substantial prep work on the part of the certificant. They don't guarantee that job applicants will do an excellent job as project managers, but they demonstrate that they have mastered the body of knowledge excellent project managers possess.
The fixation on credentials doesn't end here. Currently, digital badges are hot. In education, they take the form of micro-credentials. If you take a three-day course on Scrum, you may be awarded a Scrum badge, or a two-day course on supply chain management might earn you a SCM badge. As with more robust certifications, badges can differentiate between job applicants.
At the University of Management and Technology (UMT), we recognize that competition for good jobs is brutal, and that people seeking them need to distinguish themselves from the crowd. Certainly, earning an academic degree is important, whether it is an associate's, bachelor's or master's degree. At UMT we offer a full range of online degrees in areas where job demand is strong: project management, information technology, computer science, engineering management, supply chain management, health administration, public administration, homeland security, and criminal justice. The courses are delivered by experts, with 65% holding a doctoral degree and the remainder holding a master's degree. All of our programs are delivered online. They are self-paced and flexible. If course material is exceptionally challenging, students can take their time to master its content without feeling pressure to perform at too-fast a pace. By the same token, if a student finds course material to be something they are comfortable with, they can go through it more quickly.
A special feature of the UMT experience is that UMT recognizes that its students must operate as professionals. It is not enough to take courses, get passing grades, then move on to hunting for jobs. Students must somehow differentiate themselves in tight job markets. In each of its program areas, UMT strives to orient students toward the professional needs of their chosen area of study. We alert students to certifications and digital badges they should be aware of. We mentor students: they don't simply take courses in a specialized area, but are mentored to approach their study area as professionals. The mentoring process varies from area to area. For example, students who study engineering management at UMT at the associate's through master's level are nominated by UMT to become student members of the American Society of Engineering Management (ASEM), where they have full access to ASEM's engineering management website as well as access to its wide range of publications. The cost of student membership is covered by UMT. With this connection, they can see how working engineering managers operate. By the time students complete their program, not only have they studied engineering management and business management subjects, but they understand which pertinent credentials can give them an edge and they develop a sense of how the engineering management profession functions.
This approach is employed by all UMT academic programs. In the job market, students who demonstrate professional capabilities stand out.
Christy
University of Management and Technology
7035160035
email us here
2017 UMT Commecement

Source: EIN Presswire