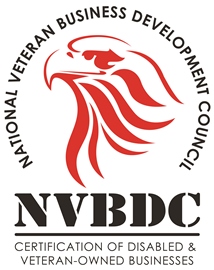 The country's leading Certification Organization for SD/VOBs of all sizes.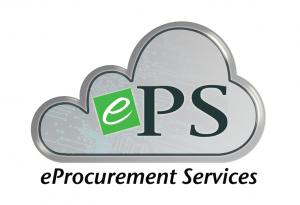 ePS offers cloud based eProcurement and eMarketplace solutions
We recognize the value that the NVBDC brings to veteran business owners and stand in support of their organization"
— David Saroli, CEO – ePS
DETROIT, MI, UNITED STATES, August 28, 2018 /EINPresswire.com/ — eProcurement Services (ePS), a Michigan-based provider of eMarketplace and eProcurement solutions, announces its sponsorship of the National Veterans Business Development Council. With deepest respect for those that have served our nation in the military, ePS is proud to support this veteran certification agency.
David Saroli, CEO of ePS, explains the strong tie to Veteran suppliers through the ePS Diversity program. "For more than a decade, ePS has provided eMarketplace solutions to small-businesses, particularly those with diversity certifications. As the technology partner to these organizations, ePS understands the needs of the small business owner. Using automation provided by their eMarketplace solutions, the small business can support the financial and procurement processes of large, enterprise accounts, enabling the small business to seek and win large contracts. We are honored to partner with certified Veteran-owned businesses throughout the nation."
NVBDC is the nation's leading certifying body for Service Disabled and Veteran Owned businesses – creating access and opportunity so that veteran business owners may take advantage of the more than $80 billion in corporate spending within the supplier diversity space. They act as a conduit between corporations and veteran businesses. In today's marketplace, corporations demand that businesses in their diverse supply chains be certified, and NVBDC is the gold standard in veteran certification. NVBDC is the only veteran certifying body that is approved and accepted by the Billion Dollar Roundtable. 
"In addition," Saroli continues, "we also support corporations with certified Veteran spend initiatives. Our eMarketplace and eProcurement solutions allow corporations to bring all certified diversity-owned suppliers into one portal, making it easier for their users to shop from these businesses. Our strength is in bringing buyers and suppliers together, and when we can help increase spend to certified veteran-owned businesses, it is a win-win."
NVBDC President Keith King said, "Our mandate is to work with Veteran Businesses of all sizes in order to help them successfully obtain the gold standard of certification. We are proud that an organization like ePS supports NVBDC as a credible and reliable certification agency."
Saroli concludes, "We recognize the value that the NVBDC brings to veteran business owners and stand in support of their organization."
About ePS
ePS is a privately-held business based in Auburn Hills, Michigan. Since 2005, it has offered specifically designed, cloud based eProcurement and eMarketplace solutions, providing complete, intuitive, scalable eProcurement solutions, supporting and maximizing, the buyer-supplier-reseller relationship.
To learn more about ePS, please contact:
ePS (eProcurement Services)
691 N. Squirrel Road, Suite 220
Auburn Hills, MI 48326
855-690-3774
Sales@eprosvsc.com
About NVBDC
The NVBDC is the only Veteran Owned Business Certification organization developed by Veterans, for Veterans. The purpose is to provide a credible and reliable certifying authority for all size businesses ensuring that valid documentation exists of Veteran ownership and control.
NVBDC
325 E. Crescent Lane
Detroit, MI 48207
888-CERTIFIED
http://nvbdc.org
Keith King
National Veteran Business Development Council
888-CERTIFIED
email us here

Source: EIN Presswire